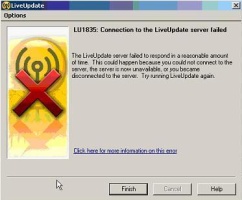 July 21 A couple of days ago, the woman that has a room down the hallway from me, asked if the internet was working. I checked my computer and told her it was. She asked me again yesterday and said she just couldn't figure out what the problem was as it was working fine and she never made any changes. Today she came to my room and told that this morning she ran her Windows internet repair program and it came back saying that she had been manually discounted. She said she went downstairs and raised hell, saying that she wanted to be re-hooked up instantly. She didn't go into all the details, but suffice to say, her internet is now working. More owner hanky-panky.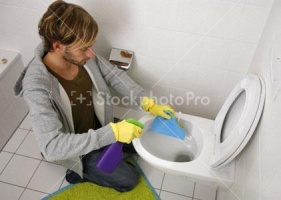 I went to make breakfast this morning and found the youngest tenant cleaning the kitchen. He had already cleaned the bathroom and was now half way though cleaning the kitchen. I asked him why he was cleaning and he said that if he didn't do it, nobody would. I said that I clean up after myself and I expect others to do the same. I know you do, so that only leaves a couple of people that are the problem. I said that if you keep cleaning up after them instead of confronting them, then they will just be happy to let you continue to be their mother and clean up after them. I said I've purposely let it get dirty as I wanted to make a point and confront them, but now that you have destroyed the evidence, there is nothing I can do. I told him how I got fed up with the dishes being left in the kitchen sink and how I removed them and put them and put them on a bottom shelf. After a couple of times he got the message and as you have noticed, there are no more dirty dishes in the kitchen sink.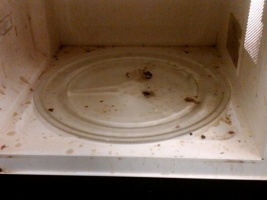 I said some people are stupid and don't know any better and if you stop to educate them, they will learn and change their ways. Other people only pretend to be stupid, not notice, or admit they can't do certain things, but when asked if they want to learn, they quickly find some excuse as they have no intent to clean up after themselves as they are too happy letting others do it for them. It's then that you need to take a stand and stop enabling them by doing it for them. In both case, if nothing is said and if you don't make a stand to stop abusing yourself by doing it for them, then nothing changes and you will continue to be the victim.
He disagreed and then got upset when I mentioned that he could remove the stove knobs, instead of trying to clean under them like he was doing. He said, I know! Do you think I'm a child? With that outburst, he left without finishing what he had started. It's not the first time we have had an exchange and he has left, but later, after thinking about it, he has always come around.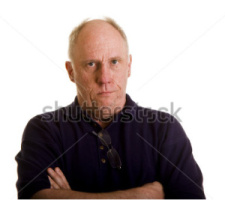 Later the owner was up to see me today and asked me when I was leaving. I said I had no immediate plans to leave. We had a little chat and for now, things appear to be quiet. I'm looking for another place but there is nothing new that is suitable. They are either looking for students or females only, or its smoking, or it's just a repeat of one that I have seen and am not interested in, and it appears, neither are others.