Monthly Archives:
June 2021
If you have any doubts about what is going on with this plan-demic… you need to see this video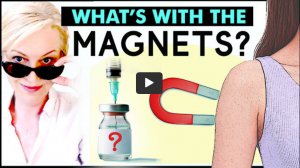 The story is only the tip of the iceberg. If "they" know that ~50% of their work force that has been vaccinated will be sick or dead, now expand that… That means that ~50% of the people that have jobs and are vaccinated will get sick or die. So what will happen to the economy? It will collapse, that's what, and many families will loose their homes and be starving as the food supply will also be affected..
Wow.. I felt from the get go that it was no good and up to something damaging and deadly. So between prolonged wearing of a mask and weakening your lungs, heart and immune system, this test is the second way they get at you… and then you have the mRNA jab. Anyone that wears a mask long term and has been tested with the swab and gets the jab; I feel sorry for them when they find out what they have done, but by then, it will be to late.