Aaaaaaggggghhhhhhh!   🙁
I told you about my Santa Fe and how they can't get diagnostics to work for a e-test… I took it in to the dealer last Monday and they said it was the computer and they order a used one. They called on Wednesday and said it was in. I took it in on Thursday at 9:00 am and after 4 hours, they said it wasn't the computer, but a wiring problem and gave me an estimate for removing the dash for 6 hours @ $102.00/hour.  I left the car there and they drove me home. They called on Friday at 4:30 pm and said they still hadn't found the problem. So I was without a vehicle for the weekend.
On Monday, at 4:30 pm, they called and said it was ready, that they had repaired the broken wire and were sending someone around to pick me up. She also told me  that the mechanic was now looking at the three issues I had noted. I explained that on Thursday, I told the service advisor and mechanic about the three minor electrical problems that are under the dash, that happened after I had the heater core replaced, and if they were removing the dash, to also fix those issues. I exclaimed that now that the dash is replaced, I'm not paying to have them take it apart to look for the problems they should have checked when they had the dash apart.. WTF…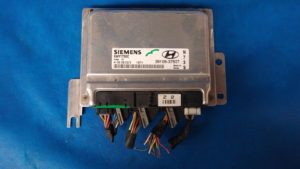 When I got there, the service advisor said they had to replace the computer as it had shorted out.. I went into a rant as if that was the truth, then they would also have shorted out the new "used" computer when they installed it.. AND… A broken wire does NOT create a short circuit, it creates an open circuit, no current flowing. I knew they were bullshitting me.
In total, this "broken" wire cost me just over $900.00, that's with her dropping $150 off the bill. but still..!!!  AND  – I'm not finished. They could have easily ordered an new connector assembly and plugged it into the computer and hidden the cable under the centre counsel.  Takes one minute to pull the panel. The whole job would have taken 15 minutes..
AND… when I went to get my vehicle, the car seats were spotted with greasy dirt spots and oily grime smudge marks in the fabric. The floor mats on the driver side looked like they walked in oil and grime and didn't care it was dirtying both the top fiber mat. They seemed to have removed the top mat and then did the same to the original carpet.The side panel on my centre counsel were loose and screws missing.
NOT IMPRESSED>>> I wasn't before…but this is the last time I'm going there,  Woodstock Hyundai  even if I have to drive to London or Cambridge. This is ridiculous.