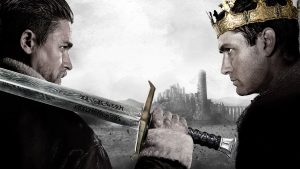 I was watching the movie "King Arthur – Legend of the Sword," and a comment by the present king piqued my interest. I can't remember the exact words, but they were along the lines that he thrives on another's fear; that even though they may hate him, it feeds him energy and power. Another comment was, "You have to break his old self completely, wear him down."
Later, I thought about the comment and the people that feed off your fears and control you and have power over you, can only do so as long as you are denying the fear that they are activating. Say you have a fear (terror) of confrontation, then they will use whatever they can to activate your fear, be it mental, emotional, physical, or any combination thereof. Anything that threatens you; that you are afraid to face or challenge, will and can over-power and control you.
The other things people use to control and over-power you is guilt and shame. They make you think, feel, and believe that your words or actions are wrong and even hurtful to the one that is trying to control you. They are using your minds twisted beliefs of what love is, what is right and wrong, along with your false emotions that are aligned with your minds beliefs to get you to re-act in the way they want you to.
In order to activate you into your denied issues and fear (terror) as a means to control and over-power you, there are four basic tactics that others use. They are the intimidator, the interrogator, the "oh poor me," and the aloft or withdrawn approach. If one tactic doesn't work they will try another until they wear you down and break you, and you re-act in one of three different ways according to your imprinting and programming. You either fight, (that you can't win) run, or you just give in to their demands to stop the conflict. In doing any of these you give them your power.