When purchasing the Hyundai Santa Fe, the saleswoman asked me for the copy of the company web page I had brought along, showing the Santa Fe. I saw her then show them to the others she had discussions with that were out of earshot. It wasn't until she placed the file folder she was carrying on her desk that I noticed the price in the top right hand corner that was higher that what she had quoted me and had agreed upon. While I suspected what had happened, she and they never admitted it or approached me, which was denial on their part. In their denial, they also gave me no choice, as the matter was not up for discussion, unless of course, I listened to Guilt and Shame that were now on me, once I had this realization. They were not there before, and that I was a clue for me that there was more to this experience.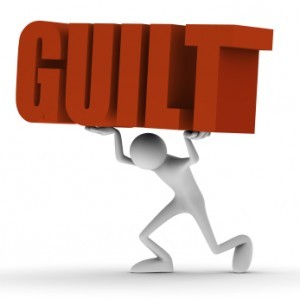 However, Guilt and shame were on me, but I also knew that if I listened to them, I'd be in denial. Guilt and Shame are not of my Essence, and wold have me try to save and make things right for the people and company that was in denial, and denied anything was wrong. Guilt and Shame would have me try to CONTROL them, to make them tell the truth and end their denials.
It's not my job or responsibility to CONTROL or FORCE people to end their denials as that is their choice… Trying to do so, even if it benefits me, only puts me back into the same old world of denial that I am slowly breaking out of. I never saw the role that Guilt and Shame played in the unseen role of denial, it's subtle, using guile and cunning, like the Inner Critic, to get you back into being in denial by being, nice, kind, caring, sharing, co-operative, compromising, loving, yadda yadda.
On Dec. 16 I picked up my vehicle and talked to the saleswoman that had sold me it. When I asked if there was an error on the web page pricing, she told me yes, big time.. but that they felt obligated to let me have it at that price including the $1,000.00 discount. I then told her how Guilt and Shame were on me to refuse the deal, or to not take the $1,000.00 discount, or to buy the drivetrain protection package, even though I didn't think I needed it. She assured me that it was not my fault and that I was just lucky, in the right place at the right time.. I laughed and said, that yes, even the accident was lucky.. or I wouldn't be here.. She told me to get in and drive away before the owner changes his mind..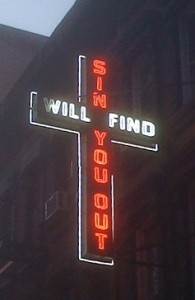 An imprint, program and belief I have that empowers GUILT and SHAME are my old RELIGIOUS teachings that of being a SINNER.. Holy F**K …. as any presence of GUILT and SHAME would mean that I was dammed in HELL.. That I disobeyed God, and would be punished.. Even if I was innocent.. GUILT and SHAME have set themselves up to be judge, jury and executioner and a FALSE form of LOVE… Ah HA!!… Just flashed to my family being excommunicated by the Catholic Church when I was in Grade 7 because I refused to go to confession at school on Monday…as I had been to confession on Sunday (Mother's Orders) and I had nothing to confess…Later, I had a lot of guilt and shame on me, that things would have been okay if I had just lied and did what they asked..