The second part of having the accident has to do with healing my body and my physical injuries. After my accident on Dec. 03, I was taken to the hospital and after an ultra sound and a few X-rays, I was released. On Dec. 05, I had an appointment to see my doctor that lasted all of three minutes. After a brief exam, she said to take it easy and to take Tylenol for any pain. Later she had her receptionist call me to say that my hearing issues were related to having a mild concussion.
For the next few days I suffered with my aches and pains getting worse, and I was only getting about three hours sleep . When I got my insurance claim forms I dropped in to the Doctors office to have them filled out so that I could begin to get physiotherapy or whatever I needed, and said I'd pick them up later. The receptionist informed me that I needed an appointment and that the earliest was on Dec. 12.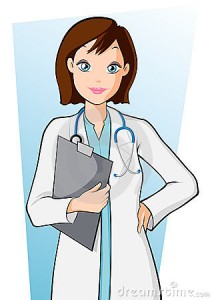 I saw the doctor on Dec. 12 and when I began telling her of the issues I was having, and showing her that I had little strength in both hands, she coolly asked me if I wanted to fill out the forms or discuss my issues. I said, "WTF!" and not in a polite way. I have a concussion, headache, loss of healing, whiplash, and other aches and pains and you give me this bullshit." I then said that I had called a lawyer to begin proceedings for a pain and suffering claim. She interrupted me and said, we'll do the form later, let me see your hands.
After an brief examination, she filled out a hospital requisition form for X-rays on both my hands and wrists as she said that I might have fractured or dislocated some small bones in my wrist. She also gave me a form to see about getting physiotherapy and massage for my whiplash and the other aches and pains. I have my first physiotherapy treatment on Monday Dec. 15 and I see her again on Dec. 18.
This issue is also related to the accident, but this time it's about loving my Body and speaking up and NOT TRUSTING a so-called professional that you ASSUME is looking after your best interests. I need to take responsibility for how my Body feels and get the help I need to heal it regardless of what other people might say or think., or are offended by my directness.