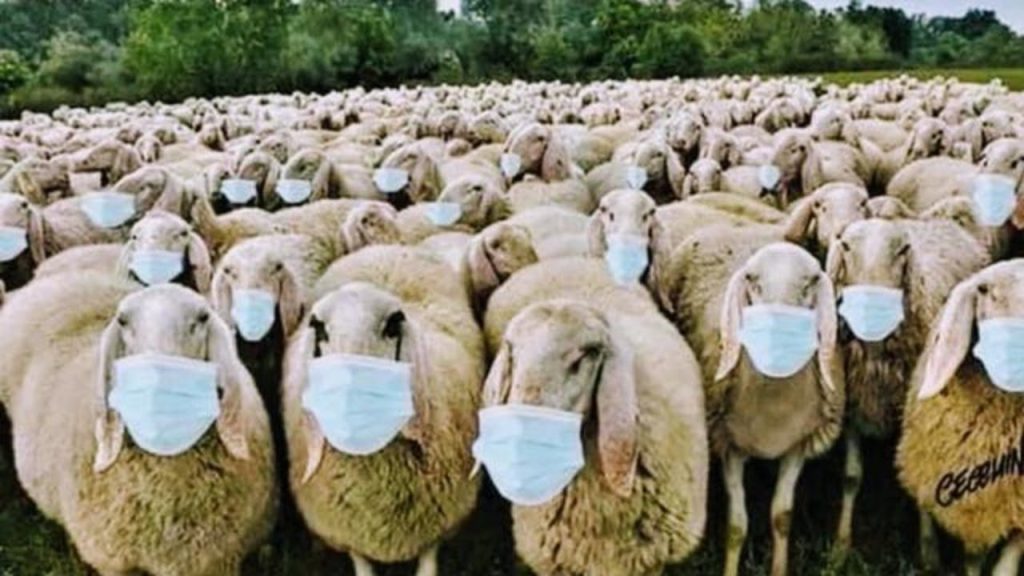 I find it amazing and amusing how the sheeple follow their political masters… I was going to add "alarmed", but after two years of warnings, alarmed is no longer relevant. When their freedom and health are threatened with an orchestrated covid plan-demic, they silently obey their puppet masters (political, health and media); and after almost two years oppression, abuse and chicanery, there finally comes a whimper of protest and support when the truckers start to take a stand against the establishment; that dissipates and is abandoned when they are intimidated by local police and UN mercenaries and a show of force.
BUT.. Lo and behold… Now that the political leaders and media report that Russia has invaded the Ukranine, and the political leaders condemn the actions of Russia; the same sheeple that were being oppressed, suddenly applaud the actions of their abusive leader and bleat approval through their masks, and protest in numbers. There are also no repercussions to any protesters by the political leaders as there were with the truckers.
As long as there is a big enough distraction to take the sheeple's minds off their personal dilemma, (if they even recognize it as that) and they can offer sympathy and support to others that they deem to be less fortunate, they are happy; but, only if those being oppressed are half a world away and not in their front yard.
I see no end to this cycle of denial and madness, except that it continues to spiral downwards and burns itself out; thus ridding the Earth of the puppet masters, their puppets and those that support them through their indifference, apathy, passivity, denials and lack of self-love to ensure their survival.