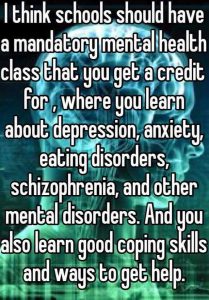 Mental health is about being able to read, write and do arithmetic and other MENTAL and problem-solving activities.
Emotional health is what this meme is talking about. which has been deliberately combined with mental functions and mental health.
It's the deliberate mixing of apples and oranges… so that those with emotional issues live in denial and thereby remain perpetual victims.  Having the mind (mental) control and dictate to the emotional body is the problem, not the cure.
Until the so-called medical establishment changes its ideology that the Mind is supposed to be in control of its emotions and body, this false Belief System (BS) will continue.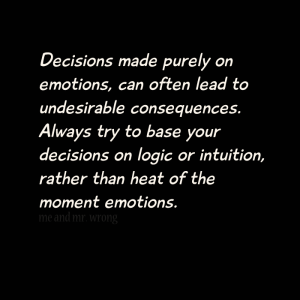 This meme goes with the one above.. People KNOW there is a difference and yet…. they still follow the old pattern… But even here, they mix up intuition with logic. as Intuition is related to one's feelings and emotions.