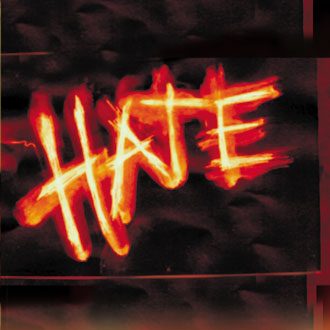 2012 Sept 10 Hate, like love, is energy and when you hate a person, place or thing you are projecting a part of your energy (unlovingness) toward that which you hate. This energy (thought form) goes out and attacks the person, place or thing and tries to form an attachment to it as a means of having power and control over it. If the person that is being attacked is in denial, an attachment is created and when that happens, they are literally feeding the other person their energy, as well as drawing the unloving energy that is being directed at them, into their Body. You know you have an attachment when you feel depressed and angry and you body will feel tired, drained and sore, etc., as well as having this person in your thoughts. If they are of unloving intent and have activated you, and you have gapped and gone into denial, then they thrive on your fear as that is sending them your energy (food) as that keeps them going, keeps them alive.
If you have intent to end this hatred that is being directed at others, you need to become aware of when you are being activated and triggered into this denied rage and hatred and then find the source of this hatred energy and release it. If you have intent to heal and end the hatred that is being directed at you, and your fear of confronting that hatred, you also need to find the source of your fear and release it, and in the process, heal that part of you. But, there is always a but. This is not as simple as it seems as there are also issues of denied terror and heartbreak that also have to be touched and healed for true healing to take place.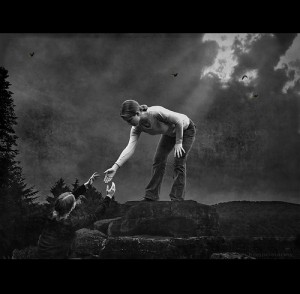 Compassion I was doing my exercises this morning and thought of a friend and how I've been noticing her moving further and further away, meaning having less and less mental awareness and consciousness. I know there is nothing I can do to save her, as she has free Will and must make the choice to save herself. Even if I tried to pull her out of her downward spiral, she would either fight to resist me, or, if she responded, it would only be as long as I was supporting her and as soon as I let go, she would drift back down again as she has no intent to change the heart to do it.
I then thought of the word compassion and that it's knowing that you can't help a person, and that you just have to let them go. That's different than being in a situation where you know you can help another, like grabbing someone that is preoccupied and about to walk in front of a moving bus. You respond in the moment and then, what they do or don't do after that moment is their choice. Is example is by no means the only form of compassion and while they are different situations, what is similar in all is that there is no attachment to the person, place or thing.