Stop playing THEIR GAME…. It's an illusion and it's rigged so that you will never win. Think of the carnival, where the guy takes your money (time and effort) and lets you play his/her game, and if you win. you get a small and worthless prize… But Hey, you think you're a winner.. and so you keep coming back.. Dah!!!!!
Like they say in the Carnie business, "There is a sucker born every minute.. " ha ha ha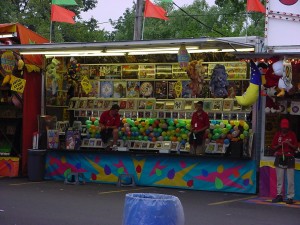 Once you know the game and how it's played, you have a choice. You can either continue as you were, or you can stop playing the game and begin to create a new reality. Once you call them out, they are powerless and have no control over you. It's only when you are asleep, or in denial of what is happening that they have you trapped.
This post is state that it is my intent, to not only become more aware of how I have been trapped in this world of illusion and denial, but to also free myself of it and begin creating a new reality.