Dec. 05 – 6:10 pm – I just did a meditation and again it was Heart speaking to Spirit (Mind)  and how Mind and it's altered ego controls the body to do what it wants out of false pride and vanity, and stubbornness to admit defeat and not be ashamed and ridiculed. I wish I had written this all down right after the meditation as now most of it is gone from my memory.  I know that Spirit also answered  and asked for help in letting of its imprints, programs and beliefs that control it, and in turn, control the Will, Body and Heart.  That it wants to know what it needs to see and feel in order to heal all aspects of self.
Body also spoke, telling Mind where it had pain. That there was pain in the head, neck, shoulder, back, lower back and legs and that Mind was to also look at the aneurysm, prostate and sex drive issues.  My Body was doing some major movement during these dialogues.
I also flashed back to the contest between the light and dark Wizards and how I was stuck in dense matter, in the Amethyst Crystal and that I couldn't get myself out. At the time, I blamed Form (Body) but I realize it was my expectations and my false pride and denials that dis-empowered me and allowed me to become stuck, and where I lost a good part of my Essence.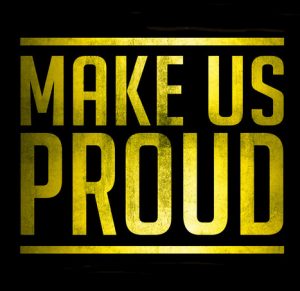 As I was typing and editing this for my Blog I realized that I was imprinted and programmed by my mother and father to "Make them proud." With that program, I had to do everything in my power to not disappoint them, and to make them ashamed of me. That's heartbreaking and I feel it in this moment.. What a burden to put on a child that is just starting school and doesn't know how to speak the language, or even have a clue as to what school was about and what was expected of me. Everything negative that happened to me, I tried my best to deny and not show it, as I didn't want to disappoint them. Self sacrifice and a false pride to maintain an image that I felt was acceptable. Sadly, that program carried on throughout my life affecting not only my feelings and emotions, but my body as well, as it too had to be strong, even when it wasn't.  And that is what I'm now in the process of uncovering and healing..