FORMER CELL PHONE COMPANY BOSS BLOWS WHISTLE ON 5G CORONAVIRUS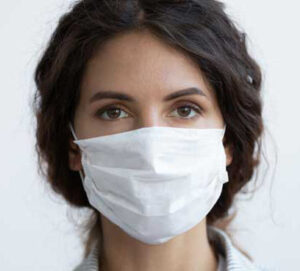 In the video he describes 5G and the virus and other things that are planned globally. What I found interesting was that at about the 18 minute mark, he brings religion and the church into the video as Christianity being the saviour of mankind. That reminded me of the woman (no mask) I met at a store that was aware of the things the government, medical and media were doing, and unlike the mask wears that believe the government and medical establishment will save them; she had strong religious beliefs and that the rapture was going to same her.
Here one group believes politics and another believes religion will "save" them from the present social dilemma. What this triggered in me is that neither one will save us, and that we need to save ourselves in the here and now, that is also related to the hear-after, as we're not here to experience all this if we weren't meant to. I say this as we are a Spiritual being having a human experience, and what happens in the physical also affects the Spiritual.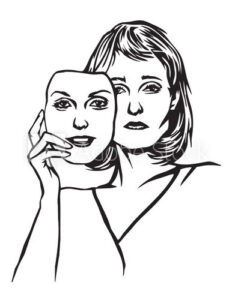 I feel that the way to protect ourselves, not really protect… but to be immune to the 5G, the virus and the other things that we are and will be exposed to including the government and media propaganda, is to raise our vibration, our frequency. We don't do that by obeying the government or by going to church and being a good Christian. We do that by no longer living the L.O.A.D (Lies, Omission, Avoidance and Denials) that we presently experience in our everyday lives. The LOAD is also the MASK we wear to hide our true feelings in order to be accepted by others. It's our LOAD that lowers our frequency and in the process, creates disease and aging. We need to be real with ourselves and others, and that includes openly expressing what we're feeling about what we are experiencing in the moment we experience it. And that includes the good, bad and ugly. It's doing what we have never done before, individually or collectively as society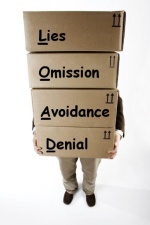 I also feel that 5G is basically the carrier and not the real problem. I was thinking of the sound and a dog whistle. When the whistle hits a certain note (frequency), dogs can hear it while humans can't and it doesn't affect us. Another example is the take a radio or TV. We need to tune in to a certain frequency to hear or see what is being broadcast. Whatever the modulated frequency being used by the 5G network its purpose is to affect the electro/magnetic nature of the human body. I feel it can also be manipulated (tuned) to various frequencies that affect different aspects of our electro/magnetic physical Being and also be turned on and off to create confusion. Different people, different symptoms. Some immediately, while others take longer, or symptoms that seem to come and go