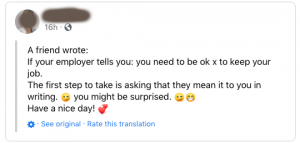 I saw the broken English comment on my Facebook page and thought, he's onto something here. If your employer is demanding that you get the jab or get fired, here's what to do. I'm not a lawyer, but I've dealt with them in various scenarios, (business and personal) so I have some experience. Verbal contracts in a CORPORATION are NOT legally binding as the corporate representative (your upper management or boss) can use words that require your consent, like mandate or compulsory to intimidate and coerce you into complying to get the jab, and then, when issues arise, and they will, they'll deny saying what they said. They arrogantly assume you won't question their so-called "authority" and just do what you're told to keep your job. BUT, if you ask them to put it in writing… even an email… It's a whole different story as now they can't deny their intent and what they said. The issue here is that this is dealing with injecting something into your body that can affect your health and wellbeing, it's not the same as you not doing your job properly, which is the present extent of your employment contract and job description.
It's also important to get this mandate and its terms directly from the president or CEO of the corporation, as anyone on the corporate ladder does NOT have the legal authority to speak on behalf of the CORPORATION when changing the terms of employment. So, your immediate supervisor or manager may be the go-between, but they are NOT who you need to be dealing with.
The terms of requiring the "Jab" to maintain the job you have, must be clearly laid out and described in detail, with no if's, and's, but's or maybe's. As with any written contract, there needs to be a full description of what the corporation is demanding of you (who, what, where, when, why and how) and what you need to do to accept and agree to do in order to keep your job. If it's vague and mis-leading, you need to question it, and not accept it, and because it's now in writing, keep your copies for reference as you now have the upper hand if it goes to litigation. If by chance they agree to put it in writing, which I doubt, as they'll either try another tactic or change the subject; deny any compliance until you get it in writing and even if they do, you can then state your non-compliance on the grounds that you're sovereign human being and NOT the CORPORATE entity that they (as a CORPORATE ENTITY) are referring to. If they want to fire you, you can seek legal action on multiple grounds armed with any written terms.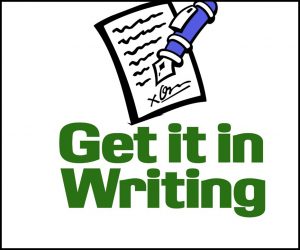 BTW… this also applies to the schools (Corporations) demanding that your children be jabbed. It's not good enough to get a "blanket" notice (to whom it may concern) stating they must be vaxed. It must be personal, meaning it has to come from the provincial CORPORATE head of the Board of Education or the Ministries of Colleges and Universities, and not just from a specific district or the school principal. It also needs to be addressed personally to your child and its LEGAL guardian. Anything else constitutes coercion and fraud. Even if you get this, it doesn't mean you have to comply as you have free Will and choice as do your children. As in dealing with any CORPORATION, you can also respond with questions as to their so-called mandate, including your non-compliance on the grounds you and your children are sovereign human beings and NOT the CORPORATE entities they are referring to.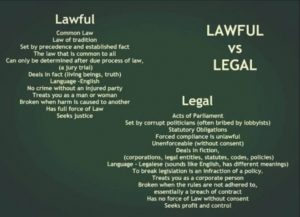 All governments, (federal, provincial, county, city, etc) and its bureaucrats and agencies are also CORPORATIONS, and are in reality, only capable of dealing with your strawman which is the corporate identity associated with your birth certificate and SIN number, etc, where your corporate persona is displayed in CAPITAL LETTERS. They have no power over the physical you, a sovereign human being unless you give them that power by complying to their demands. Of course, they want you to believe that your CORPORATE identity and the physical you are one and the same.
All the government, medical, science and media propaganda on the covid virus and the jab, etc, are all one way, meaning that their words are broadcast via mass media, (TV, radio, internet, newspaper and pamphlets) without any return dialogue. You can't have a conversation with your TV… (OK, OK, some do, LOL). It's really no different than going to church or watching TV and listening to the priest or minister tell you what you need to do to be a good person and get your reward in the afterlife. If you buy into and agree with their story and their point-of-view, you're under their control and have silently abdicated your personal sovereignty and freedom.
FYI – I've provided quote and a link to the search for… "Are verbal contracts legal?"
<quote> The Difference Between "Legal" and "Enforceable" The simple answer to the question, "Are verbal contracts legal?" is: "Yes, in many cases. But…" Most types of contracts don't have to be in writing, and it is not illegal to enter into a verbal business contract unless the nature of the contract itself is illegal (as in a contract for illegal drugs). <end quote>