10:40 pm – I've noticed a subtle shift in energy with the people in the building that I live in.  At first it was just Bob. We used to talk and joke around last summer, but by late fall, I sensed him pulling away and avoiding me. Mike, who is now dying, was also acting strange at the time.
Yesterday, I noticed other tenants and the landlord in the backyard. I joined them as they were discussing Mike's situation. The whole conversation felt "off," in a way that is difficult to describe. He wasn't dead, yet they were talking about potential tenants, and getting rid of his "stuff." Within a couple of minutes of me joining the group, the conversation changed topic. The whole situation felt odd and I felt estranged, out of place, like in a different reality, one that I didn't belong in or one that they didn't want me to be in.  I can't really put my finger on it, but it felt weird.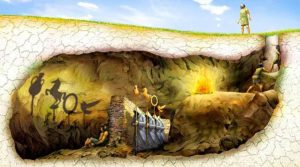 11.30 pm – Now that I've reflect on it, it's not just these people but others as well. As people that were chatty before have suddenly gone silent, while others that were silent, have become talkative and engaging. Is this the beginning of the separating of the denial Spirits and the Spirits in denial, from those choosing to end their denials? Is this the separation of the two realities, the duality that we have been living in for eons? This isn't just being intuitively aware of loving and unloving energies, but actually sensing and seeing unloving denial energy people move away from you, or loving ones being drawn to you on a physical level.  Is this a step in creating our new reality, our new world?  Moving out of the world of illusion and into the real world. Things that make you go… hummmmm?