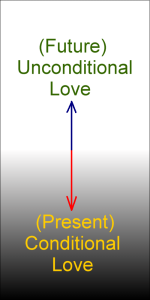 2012 April 08 Sunday, I have had the experience and understanding of what conditional and Unconditional love was for a few years now. Post 866 Insight into Conditional and Unconditional love That love has extremes that move from the darkest feelings of psychopathic loathing, hatred and cold indifference, all the way to conditional love in a state of mindless bliss, and then to Unconditional love where there are no attachments, conditions, judgments or denials. From being negative, domineering and controlling, to being positive, open and free. While I knew all this, what I realized today was that love was polarized, and I never thought of it that way before.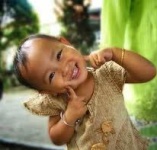 Polarity is the expanding principals or forces of the same essence or thing, and moving in opposite directions, away from each other. Hot-cold, dark-light, left-right, forward-reverse, large – small, and the list goes on and on. To an observer, polarity has no real meaning, as it is merely a mental concept as you would not know what hot or cold was by looking at it, unless you had some personal experience. It's only when you experience it from a subjective state, and sense and feel the experience that you begin to understand the various attributes of that essence.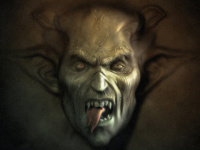 I feel there is more to it as I feel that love is also associated with life and death, from essence that desires life, to essence that desires unconsciousness and death, and everything in between. Everything is energy and is connected with love, which is life. It really doesn't matter where anyone is on the grand scale of things as they are in their right place…………………………………….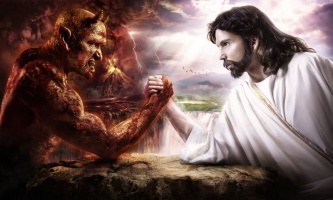 Ahhhhh… As I wrote that last line I felt that is not the truth or we wouldn't be in the mess that we are in. That is what this shift that is coming is all about, moving everyone and everything to its right place so that it will like what it feels. That there will no longer be the mixing together of the different essences as that is what has created the conflict in creation. While polarity provides infinite possibilities with which to experience manifestation, it is only when these polarities are intertwined or over lapping that duality is created, which brings us to the nature of good and evil.
Hummm……   This is all beginning to make sense to me in a new way.