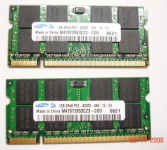 2012 May 09 I thought that if the increase in RAM helped my netbook, why not update my old Toshiba. I did a search and found that my old 2007 Toshiba Satellite A100 TA6 can be upgraded to 4GB of RAM. Originally it came with 1GB, but a couple of years after I got it I upgraded to 2GB, as that was as large a RAM I could get at that time. With this upgrade and my previous hard drive upgrade, I'll now have a 2007 dual core laptop with 4GB RAM and a 500GB hard drive that is comparable to present laptops. The only difference is that I'm still running Windows XP (SP2).
I called Staples, but they didn't have any 2GB PC2-4200 200-PIN DDR2 533MHz SO-DIMM RAM so I went on-line and found a company in the USA called Pro Memory upgrade that had what I needed so I placed my order for 2 sticks of RAM.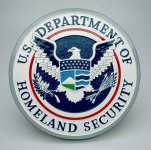 The next day I got an email asking me to fill out a form with the title…. "The U.S. Department of Commerce requires adherence to the following guidelines when exporting goods from the United States." Apparently, a stick of 2GB Ram falls under military use "dual use" and so it has to be registered with numerous USA government agencies, including HomeLand Security. I just wanted to upgrade my laptop, not get involved with any military operation or be subject to military scrutiny and whatever other paranoid operations these military based agencies have. Anyway, I wrote an email back, politely telling them to cancel my order, as I don't need the RAM that badly.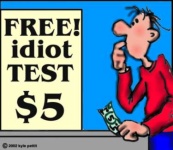 The irony and utter stupidity of all this is that 95% of all RAM and Hard Drive memory are either made in Thailand or China. Yet these idiotic bureaucrats and military robots focus to maintain control on products specifically designed for public use. Dah!