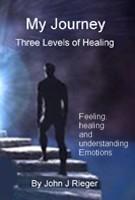 2012 Aug 07 The past few days I have begun proof reading and re-editing eBook 2 – My Journey – Three Levels of Healing. The present website version is still v1.9 but I'm now working on v4.3. In this edit, I'm mainly looking for and punctuation errors but I'm re-phrasing, and adding or deleting the odd word or words from the last edit. It's amazing, as no matter how many times I edit it, there is always something that I missed. I wrote the material, so while my eyes scan what is written, I know what I said or wanted to say in my Mind. I've been using Natural Reader a free text to speech program to do my recent editing and that too is now becoming somewhat ineffective as I've listened to my material several times. I'm using Natural reader mainly to listen to how my words flows, while also using my eyes to spot what I think are punctuation errors.
It would be nice to have another person that has never read my work, do an edit, but I can't afford a professional one so I'll just have to do the best I can. So what it it's not grammatically "perfect," according to some English language rules. It's interesting that even though society puts emphasis on good grammar and spelling, we can still read and understand what the writer meant if the spelling is terrible.. Here is an internet example. You can still read bad spelling http://www.matchdoctor.com/blog_41652/you_can_still_read_bad_spelling.html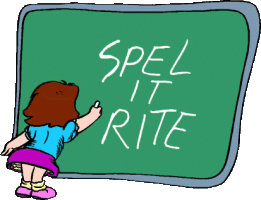 i cdnuolt blveiee taht I cluod aulaclty uesdnatnrd waht I was rdanieg. The phaonmneal pweor of the hmuan mnid, aoccdrnig to a rscheearch at Cmabrigde Uinervtisy, it dseno't mtaetr in waht oerdr the ltteres in a wrod are, the olny iproamtnt tihng is taht the frsit and lsat ltteer be in the rghit pclae. The rset can be a taotl mses and you can sitll raed it whotuit a pboerlm. Tihs is bcuseae the huamn mnid deos not raed ervey lteter by istlef, but the wrod as a wlohe. Azanmig huh? yaeh and I awlyas tghuhot slpeling was ipmorantt! if you can raed tihs forwrad it
I'm thinking that when I finish eBook 2 and Book 3, that I'll also redo my website and have it so that if anyone wants my published eBooks, (1, 2, and 3) that they will have to email me and I will email it to them. I'll have to wait and see what happens when I go to get the books published in print through a POD publisher, and how the eBooks will be handled. I'm not looking at making money (or at least, as little as possible) off the printed books, and would certainly still like to have the eBooks distributed for free.