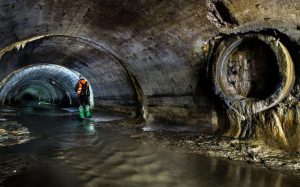 I've known the system was corrupt for a long time, but I didn't know just how corrupt and evil it was until I began having personal experiences dealing with various organizations within the social system. My first experience began when I was around five or six years old and what I saw, heard and felt when confronted with religious dogma and rhetoric of the Catholic Church that tried to use various methods to control the parishioners, who in turn, tried to control others, which of course, included my parents. They want you to speak the truth, but only the truth that fits their version of the truth, along with your blind obedience to their dictates. Speaking your truth is not what they want to hear, especially if it concerns them. It culminated with my disobeying my parents, school teachers, principal, school priest, parish priest and the  local dioceses arch bishop, that culminated (when my mother's eyes were opened) with our family being excommunicated from the church, and my siblings and I being expelled from the Catholic school.
Since then, I've had many more confrontations with so-called authority figures; in the workplace, with corporations, and with governments and their countless agencies. All my life I've been told that I have a problem with authority and that I'm a shit disturber. I've realized that I don't have a problem with so-called authority, but with the bullshit that comes out of their mouths that they would have me swallow. When I refuse and shove it back in their face, they don't like it. That's also where the label of "shit disturber" comes from.

The people that have set themselves up as voices of authority, that make and enforce the laws, aren't subject to the same laws as they have privilege, immunity, and entitlement, then it's not a law, but a covert scheme to gain power and control over those that they think are beneath them. They use cunning and stealth to beguile and confuse their victims with words and promises to get the desired effect of compliance and obedience, but if that fails, they don't pause to turn to the use of threats and intimidation. During the past three years since my motor vehicle accident, I'm seeing just how corrupt the government, big business, the legal and the medical system are. The further I go down this rabbit hole, the more my eyes are opened to the truth that has been hidden, and I have to say, it's not pretty.