I spent more than two hours (in the middle of the night) writing 11 1/2 pages in my journal. I'm posting it in its entirety as I want you to see how the thought/feeling process unfolded and how I gained realizations as to how to heal my Body. The story begins with a recount Saturday afternoon experiences that triggered the middle of the night writings. Sorry that it's kind of long. I was going to break this down into two or three segments, but felt it would fragment the flow of acquiring this realization.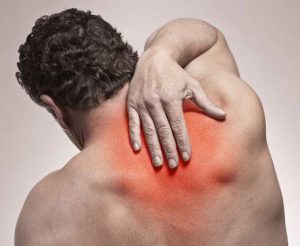 2016 November 19 Saturday 2:30 pm – I had gone to the farmers market and while there I got a pain behind my right shoulder blade and spine that ran up to my neck. It was especially painful and felt like a knot or kink, but I don't know what caused it. Another thing is that my right hip was also sore and hurting.
I lay down to have a brief nap and reflect on my shoulder and I got that it's involved with a car accident, and more.  I flashed to seeing the woman in her SUV going through the intersection and I slammed on the brakes. On impact, my right leg was pressing on the brake pedal and that resulted in my right hip not moving forward like my left one as my left leg was not braced in the same way. This, and the fact that I was thrown into the driver's door helped to twist my hip. In a similar fashion, my right and left arm were braced for impact and the jarring impact, followed by the twisting action of being hurled into the driver's door twisted my right shoulder neck and spine.
But, there's more. While all this was going on, my mind was thinking of survival and denied any emotional and physical expression except those that supported its survival mentality, like focusing on things that were OK, with little consideration or recognition of the real pain in the body that was numb and in shock, and unable to express itself as it needed to. It was only hours and days after the accident when the shock wore off that my mind became aware of the damage that had been inflicted on my Body, and even then, it was only related to the pain that the body was feeling at the time, that the Mind didn't want to feel, and not what actually happened to the body, or what help the body needed to allow it to heal itself.
I got up and did two exercises from the Rudolph Stone Polarity Therapy book, chart 63 and 64, and my shoulders and lower back feel  a bit better. I still feel a pinched nerve in my left shoulder but overall, I'm not in the pain I was in before.
So now the question is how do I heal my physical body?, When I was working on healing my emotions, I would remember the traumatic experiences, and my Spirit (Mind) would allow my Soul [Will] to express everything that it never got to express during the original experiences, like heartbreak, terror, anger, rage, aloneness, unloved, betrayal, manipulated, etc. As I wrote that, I flashed to some of the healing experiences I witnessed when working with others, and while some of the previous mentioned emotions were involved, it was guilt and shame that were stored in the body, that negatively affected the physical body with aches, pains, and disabilities. Once they released the guilt and shame energy they had been holding, the body immediately responded with health and well being. So now the questions are; where does the body store any so-called negative feelings and emotions like heartbreak, betrayal, unloved, alone, etc., and how does one release them? Also, where and how does the body's own feelings, emotions and pain get stored [trapped] in the body, and how does one release them?
November 20, Sunday 2:50 AM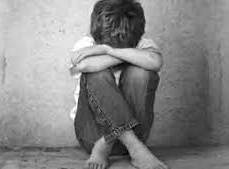 2:50 am – As mentioned, I had a real pain in my back between my shoulder blades and into my neck yesterday. I just got up now to go to the bathroom, and my back felt a bit better. I also got the feeling that it's associated with the betrayal and heartbreak of getting blindsided and stabbed in the back. Not expecting to be hurt that way from people I loved and trusted. Suddenly feeling flooded with pain, disbelief and shock, and heartbroken and betrayed and not knowing what to say in a moment as you are too numb to even respond and so you react and pretend [deny] that it's not happening and that its normal, going to be OK, that it's just a dream, that you were wrong, or that they did mean it and were just joking.
I just remembered a poem I wrote in my teens and early twenties, that I shared in my third book. The poem is titled, Temp/Anger, and it's basically all about this issue. Wow! It's all about SURVIVAL, and how I have taken in unloving energy and have been holding it in my spine, my chakras, and other parts of my body.
3:10 am – I just had a brief flutter of heartbreak but it came and went just as fast, but at least it moved.
I just flashed different [unexpected and unpleasant] experiences that I've had, and also good experiences, where I deliberately shot myself down for fear of getting hurt again, so it's a better that I ended as it will hurt less. This was mainly with relationships, especially female, where I'd either convinced myself they were not interested in me, or that they were too good for me, or that I wasn't good enough for them. I flashed through my teenage years of feeling ashamed of not only me, but my parents as well for being poor. I didn't want to have a girlfriend for fear of having her find out how poor we were.
Starting school was a big time shock for me. Besides the physical, mental and emotional abuse, I felt heartbreak and betrayed by my parents, teachers and peers. I also felt an overwhelming feeling of heartlessness being directed at me with no real way of not taking it in. In believing that what was happening to me was my fault, and also based on my religious indoctrination (RC) beliefs of TRUSTING PEOPLE, thinking that they were as loving as I was. Giving them the benefit of the doubt time and time again that I heard known, or convincing myself to wait and see what else they had the say that would clear up my doubts.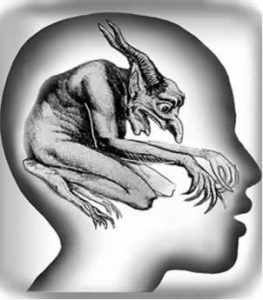 3:25 am – This seems like a repeat of what I went through in healing my Will, but yet it seems like on a different level, as the feelings and emotions are more like shadows, and not as strong and powerful like I had previously experience. Aha! – I just realized that while I was able to move my emotions that I had denied expression, I hadn't moved all the unloving denial energy that I had taken in during and after those experiences. I hadn't moved the feelings my Body had experienced.  I denied myself even to the point of shutting down my physical talents and gifts so that I wouldn't upset people, so that they would like and accept me.
I just felt more feelings of heartbreak that came and went again just as quickly.
I feel I've cut off and denied so much of myself, my innocence, that if I compare all my Essence when I incarnated to what I have left now, it's like my physical body compared to my left hand. I've lost almost all of me, not lost, more like I can't find. But yes, lost in that I denied and cut them off. Aha! I just realized that it's more like this is how much unloving denial energy of others that my physical body is holding in these parts of me, energy that is not mine and is of reversed polarity.
It is my intent to move any and all unloving energy and Essence that is not mine from my body. From my physical, mental, emotional and etheric bodies and chakras, and to send it back to where it came from or to its right place, so that I can heal all aspects of me.
I just added that I want to transform my own reversed polarity unloving energy that is in the form of an attachment to people places and things. That while I had no conscious intent to harm or over-power, it still is unloving through the unseen role of denial and needs to be transformed. Connections yes, attachments no.
3:45 am – I was just thinking of how I hated my body for being small, weak, different, and unacceptable. I even remember going through a stage where I wanted to change my name, thinking that would change things. I hated my body for being sick, hurt, or injured as if it was my body's fault for what it was experiencing and for not being able to do what I (my Mind) wanted it to do.
(Again I felt some emotions move briefly.)
I pushed my body even when it was sick or hurt to do what I felt I needed to do, which was to SURVIVE this fucking cruel world. Humph!!! I have to die to live and isn't that fucked up?
(Now I'm feeling and expressing some anger and rage.)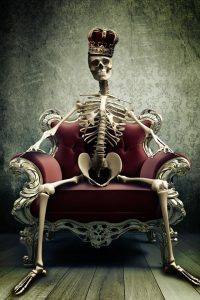 Whoa! I just realized that I unconsciously kill my essence in order to do what I believe is needed to live. I cut off and deny parts of me that are hurt and wounded so that the rest of me can go on with this illusion called life. WTF! Now I feel numb. I'm in shock at that realization and how close I've come to almost having to leave my physical body and the Essence I've abandoned and denied, thereby giving Lucifer what he wants.
FUCK THAT!  FUCK YOU LUCIFER! You're not going to win.
I just flashed to the light and dark wizards duel and how I lost a major part of my Essence there. I intend to get those parts back also. I'm getting all parts of me that I've denied and lost in all time, and dimensions. I intend to recover all parts of my Being. I will not stop until every last part of me that is out there and being held by unloving light is back into my Essence. I will move any and all unloving light back to whom or where it belongs, to its right place. I no longer accept it in and upon me. I ask for help from Mother and Father and all my guides that are here to assist me to help me in whatever way is appropriate and serves  my highest purpose, love, and light.
4:10 am – I just realized that taking medicine, pain relievers, and even chiropractic treatments and massage, etc., and even using heat and baths are unloving and controlling. While it APPEARS you are loving yourself, it is in reality [through the unseen role of denial] actually your mind trying to force the body not to be sick, weak, or in pain.
FUCK this is SUBTLE!
But the underlying intent is still unloving if it's not what the Body is asking for, but what the Mind wants the Body to do so that it can do what it wants and be happy. It's more unloving light that is actually the Mind that has been imprinted and program; that it is in control, that it is the master, that it knows what is best for all. I now recognize that it is my light that has reversed its polarity and has become unloving light and has been slowly killing me, although it was unconscious and unaware that it was doing so.
Aha! I realize that by denial, I've taken in, accepted; unloving light that has imprinted and programmed my Mind to control the rest of my Being. The more I denied, (what I believed was wrong with me) the more I changed from the loving light I was, to become what I am now. I thought my light was wrong and that this unloving light that I took in was right. That I needed to be like the others in order to live and be happy like them and that is totally FUCKED! My intent is to let go of any and all unloving imprints, programs, and beliefs that would have me reverse my lights polarity, from loving to unloving. I ask for help to become aware when I'm doing this so that I can end this action that has been slowly killing me, as what I desire is life and love.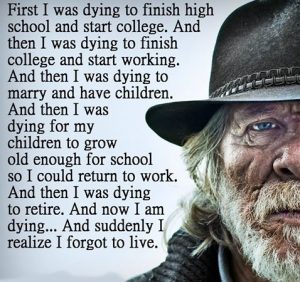 4:30 am – Having to go to school to learn things so that you can get a job and earn money, to pay for things that enable you to survive for a few years, until you grow sick and old and are of no further use and die. This reality is forced upon us the day we are born. We grow old and these imprints, programs, and beliefs are what we take to the grave, or rather have been. I'm not buying that reality any longer and I let go of those imprints, programs and beliefs.
You force your Mind to control your emotions, and you force your Body to do the things it does not want to do so that the Mind can get what it believes is the power [money] to enable it to do what it thinks it needs and wants to be happy, and to also support the family with shelter, food, clothing, and the pleasures of this so called life. This reality is actually a hideous energy form sucking the life out of our loving Bodies through our denials and willingness to be like them, the "Otherkin," those that do not belong in this universe and that need to be moved to the right place.
4:40 am – This is somewhat of a rehash of what I went through and know several years ago, but now it takes on a new feeling and meaning. I'm also beginning to feel a new life force rising in me, a new conviction and determination, and new purpose, or maybe it's just a rekindling of an old flame that has been put aside to finish the books and that part of my journey. Whatever it is, I like it.
4:50 am – I asked my Body to show me what it needs to show me, to move any unloving light that it is holding and help me transform any reversed polarity parts of my light. I asked it also to show me any lost Will energy that it is holding and the unloving energy that is associated with it, so that I can recover lost Will Essence and move out unloving energy.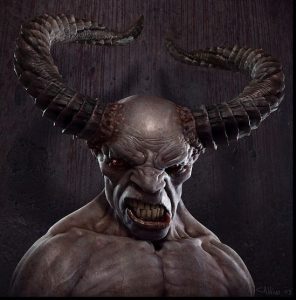 5:05 am -I closed my eyes and saw several dark forms moving before me. Lucifer, Baal, Melchizedek, and others, hovering over me, cussing and name calling, stating that I can't do what I'm doing and that they are not through with me, that they will stop me. I smiled as that was what they were saying the last time I was close to a breakthrough. This time I rolled over and went to sleep, and woke up at 9:15 am.
To understand what life is, you need to understand what Death is.