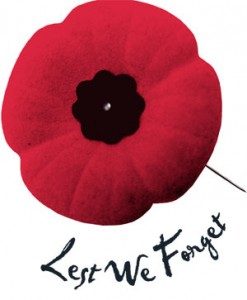 After my massage treatment, I decided to stop in at McDonalds and have a coffee and a muffin.  When I went in, I found the people watching TV and standing, waiting to the minute of silence at 11:00 am to remember and honour the Canadian and Commonwealth armed forces killed in WWI and WWII.    The counter girl refused to take my order, citing that it was almost time. I don't believe in the traditions of Remembrance Day, any more than I believe in Xmas, Santa Clause, the Easter Bunny, Canada day, etc. etc. so I turned and left.
I decided to drive a few blocks to Giant Tiger and pick up a few items they had on sale. When I walked in, there were people standing at attention waiting for 11:00 am. I was confused. I was going to turn around and leave, but the exit door was on the other side of the store. I started to walk down the aisle and a young female clerk, turned and put up her hand up for me to stop. She gave me a stern look looked and showed me her poppy, and pointed to a TV in the corner of the store. Not wanting to make a scene, although I felt controlled and trapped, I stopped, but casually looked at display bins beside me until the "patriotic" moment was over.
Later when I got home, I was feeling pissed off and I thought I had maybe picked up energy from my massage therapist, McDonalds, or the people at Giant Tiger. I tried to remove them, but it wasn't them.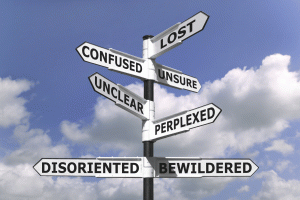 In hindsight I realized that it was my denials. What set me up was my confusion when I entered Giant Tiger as I was sure the televised propaganda was over, as they were into it when I was at McDonalds, and when I pulled into Giant Tiger my SUV said it was 11:05 am, so I was sure it was over as it only lasts one minute. Another was that of OBEYING the young woman and observing a patriotic tradition that I no longer believed in, and of not wanting to have her make a scene, and just because it only lasts a minute I also thought it's no BIG deal, and not something to make a scene about as there were other customers nearby, and some were wearing poppies. It just goes to show that any denial is a BIG deal.
Later, I felt that this experience was just a dry run, a test for things to come, to prepare me that so the next time I experience something that confuses me, and I may think it's no big deal, and I don't want to make a scene, I'll remember this experience and choose not to deny myself again.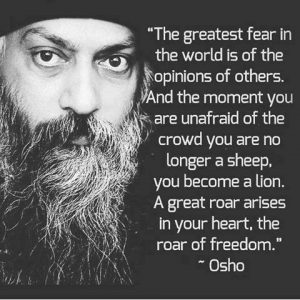 PS: So guess what popped up on my Facebook page this morning..? Coincidence? … NOT !
lol