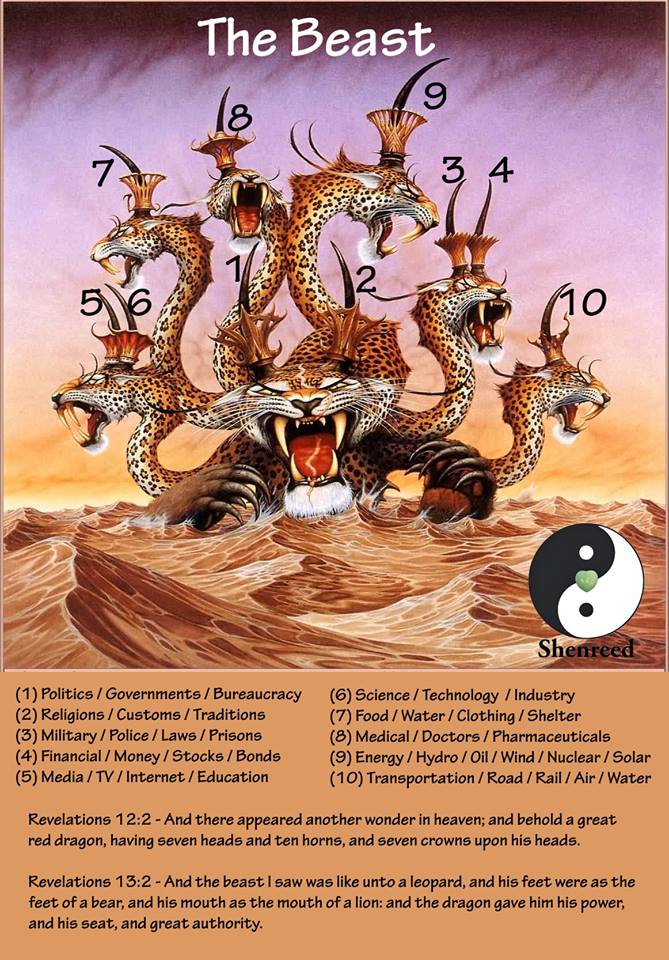 This post ties in to my previous post Says 365 – The Mark of the Beast 666   After I posted it, I've been thinking that the Mark of the Beast is involved in every aspect of our society, and as such, everyone is affected. Everyone is marked with unloving intent of the Beast in some way or another by our imprints, programs and beliefs. Whenever we lie, omit, avoid and deny being honest and forthright in our response to an experience, we are serving the Beast. We may think we are being real, honest and forthright, but that is mostly based on what we believe love is and our judgments of what we believe to be the truth.
What is wrong with this world (society) is that the unloving and as yet, unknown denial spirits are in a position of power and are running the various aspects of our society through puppet leaders put in a position of "authority". While they have their authority rank and file, like the military, they also have their minions, the  "Order Followers" who are "just doing their job." These minions are an integral part of the system as without them, their power and rule would fall as there would be no ne to carry out their orders. It's been a long and subtle process of dumbing down society and also of creating an environment of conflict and division, creating a social mentality of we against them and survival of the fittest.
Mass consciousness is stirring and people are slowly beginning to realize that they are living an illusion and are being played like puppets. Denials are being exposed and becoming so blatant and obvious, that only those deep in a deeps state of denial will claim there is no problem, and those are the ones that remain marked. As its been said before, when the power of love overcomes the love of power we will know peace; not only peace, but we will able to experience a reality that we have never experienced in all our existence.