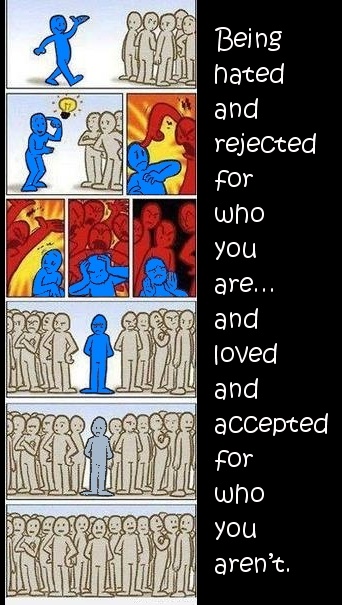 It's a sad state of affairs that one can't express their thoughts and ideas openly and freely. That the individual with new ideas is mocked, ridiculed and attacked because what they say doesn't fit into the narrow minded programs and beliefs of the brainwashed social mindset.
Unfortunately, most that have this sense of individuality and creative spark are made to feel they are wrong, and that everyone that is against them are right. To stop being attacked and to gain some semblance of social acceptance, they begin to give up on their ideals. Slowly, they are worn down by the hatred of others and their own self-hatred and they become just like the ones that hated them.
The reason for the social mobs attack is based in fear, fear of change, and the disintegration of their reality. They fear what they do not know. Others that know what the change will bring fear a loss of power and control and so they fight to maintain the status quo.