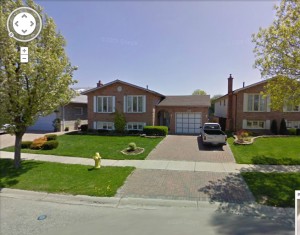 2012 Aug 02 I've been watching Kijiji for a few weeks looking for a new place to live. Today I saw a room listed in the city of Brantford, Ont, that's about 30 minutes from Woodstock. A little further than I wanted to be from Woodstock, but what the heck. I called the number and made an appointment to see the room at 2:00 pm. Just before that, I got an email regarding a furnished Bachelor apartment in Woodstock and I had arranged to see it at 4:00pm.
I drove to Brantford and with the help of my Garmin, http://www.garmin.com/us/ I found the place okay. I met the woman who showed me the room, which was actually the master bedroom that is at the back of the house. It's quite large (12 x 15) not counting a huge double closet. The bathroom is next door that I'll be sharing with the other tenant. She showed me the rest of the house and it was quite comfortable. She was very personable and easy to talk with. I told her about the bachelor apartment that I would be seeing at 4:00 pm and told her I'd let her know after I saw it.
At 3:50 pm, I went to see the third floor bachelor apartment but the woman never showed up so I left at 4:15 pm. She didn't have to show me the apartment as I recognized the place from a few years earlier when I worked at Mel's Fish and Chips, a nearby business. The place on the corner, next door to the apartment was a tattoo parlor that also sold drug paraphernalia and Goth merchandise. I remember druggies hanging around at all hours, and today was no different. I parked in the back and walked around to the front entrance. It was filthy, with dirt filled carpet, old peeling paint and graffiti on the walls. While I didn't see a roach in the entrance, when I walked back to the parking lot at the rear of the building, I could smell one coming from the Tattoo Parlor next door on the corner. This is definitely not the place for me.
I went back to my room and called the woman in Brantford telling her that I'd take the room and asked if she wanted the rent tonight, or tomorrow. She said that tonight was fine and that she would like me to meet her husband before I/she decided, just in case there was any problems. I arrived at 7:15pm and left at 9:15 pm. The three of us had a good chat, (seemed like old times) as we talked about and shared similar views on numerous topics. So now, I have a room for Sept 1. I may be able to move in sooner, depending on when the present tenant moves out to live in Toronto, where he going to be working.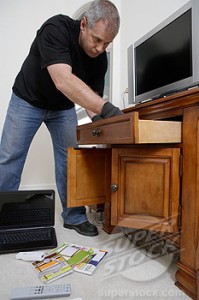 It's a nice trip from Woodstock to Brantford as Hwy 403 is a double lane divided highway. It's only 43 km (27 miles) and it took only 35 minutes to drive from downtown Woodstock and pull up in front of my future home. So the time and distance isn't going to be a big issue when I drive into Woodstock to see my daughter /son-in-law and my grandkids.
I haven't told my present landlords, as I found out that they had been in my room again when I was out this afternoon. I have now put notes in my drawers, closet and fridge that say… "Fuck off you snoops!" They will only see them when they come into my room and snoop where they have no business being, and if they get pissed off, I'll know why. As long as they are assholes and snooping, I'll keep them in the dark about my finding a new place until I'm good and ready.