In the  course of my journey, I've come to discover that the so-called medical community is 95% out of touch with reality and have no interest in finding the CAUSE of a medical or emotional problem, but to find a CURE… which… BTW, are not one and the same.  Of course, the bottom line is to not heal the patients, but to create CUSTOMERS and make MONEY.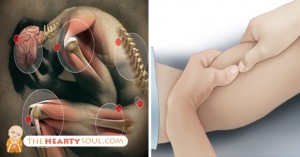 I came upon this post…
The Connection Between Your Thyroid and Chronic Pain That Doctors Miss Every Time on a friends facebook page and after reading the article, I felt I needed to make a comment and also post it to my blog.
That this is another part-truth… Sure there is a connection between your thyroid and chronic pain. but what the so-called Dr. Westin Childs, a so-called leading expert in thyroid health fails to address, is why the thyroid is not functioning properly. And it's NOT… repeat…. NOT…. because of a T3 or T4 level problem.
<quote> He linked tissue level hypothyroidism as one of the main causes of Fibromyalgia. And he did this through a concept known as 'deductively formulated theory'. <end quote>
This academic egotistical moron likes to compare himself to Albert Einstein. <quote> (This is the same logic that Albert Einstein used to come up with his hypotheses – like the theory of relativity)<end quote> but he isn't even close. He hasn't looked for the fundamental CAUSE. The thyroid is part of the much larger endocrine system and any mental, emotional and physical stress on the Body, affects this system, and in turn, the entire body.