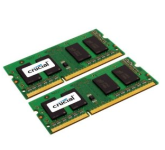 A couple of months ago I bought some used laptop computer RAM from a guy on the internet through Kijiji. Last night I installed a 1GB and 2BG RAM module into my MacBook. I pressed the power button and it didn't turn on. I checked to see that it was installed properly and tried again, it still didn't work. Thinking that the RAM was faulty, I then reinstalled the old RAM and tried again. It still wouldn't turn on. I went back and forth a half a dozen times and still nothing. My MacBook was dead. I was angry and at a loss for words as I just screwed my MacBook that was working fine.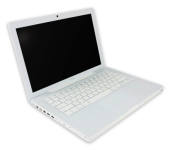 I never turned the MacBook on before I installed the RAM to see if it was working, but I had just used it a couple of days ago, and I even charged up the battery so I had no reason to think there was a problem. So now I'll have to take it to a computer shop to see what happened. Fuck! It was working great with the 2GB RAM it had, so why did I need to force it to 3 GB, just to max out the specs.
11:30 AM, I called a local computer repair shop and talked to a tech that told me that the problem might be that I needed to reset the computer PRAM settings to accommodate the new RAM. He suggested that I install the old RAM and then reset the PRAM and see if that worked, and he told me how to do it. I tried several times, but it didn't work. Frustrated, I packed it up and took it down to the shop where he had a look at it and said that it looked like my logic board was toasted and that it would cost close to $1,000.00 to fix it, and that it wasn't worth it. So now my Macbook that was working great, is basically a pile of junk and only good for parts. I took it home and during the next couple of days I tried different things to see if it would boot up, but nothing worked. Finally I decided to post it on Kijiji and sell it for parts.
I'm feeling at a loss, frustrated and angry in that my wanting the computer to be bigger, better and faster, caused me to turn it into a pile of junk. instead of just accepting it as it was, I destroyed it.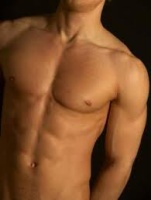 Dah! I just realized that's also what I've been doing to my Body. Ever since I was young, I wanted to be bigger, faster and better. I was/am not happy with the way my Body is as I have judgments and expectations on it. I'm comparing myself to others that I think are better than me. Ahhhh! This also goes back to lost hopes dreams and desires and that I never did the things I wanted in my youth, and now that I'm older, my Body isn't able to do that, and so I feel cheated and robbed. It's my Mind that wants my Body to be this way or that way, to do this or that. It's my Mind that is always nudging and pushing my Body to do more, and then when it does more, my Mind wants even more, as it's never satisfied. Each time the Body digs deeper to do more, it kills itself little by little in the process, and is able to do even less that it did before.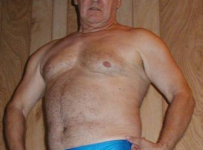 It's just like I'm thinking of getting another vehicle that's bigger and better than the Toyota tercel that I'm now driving as I'm not happy with it. Fuck! This is insane. What's with this insane drive for more, better, faster?