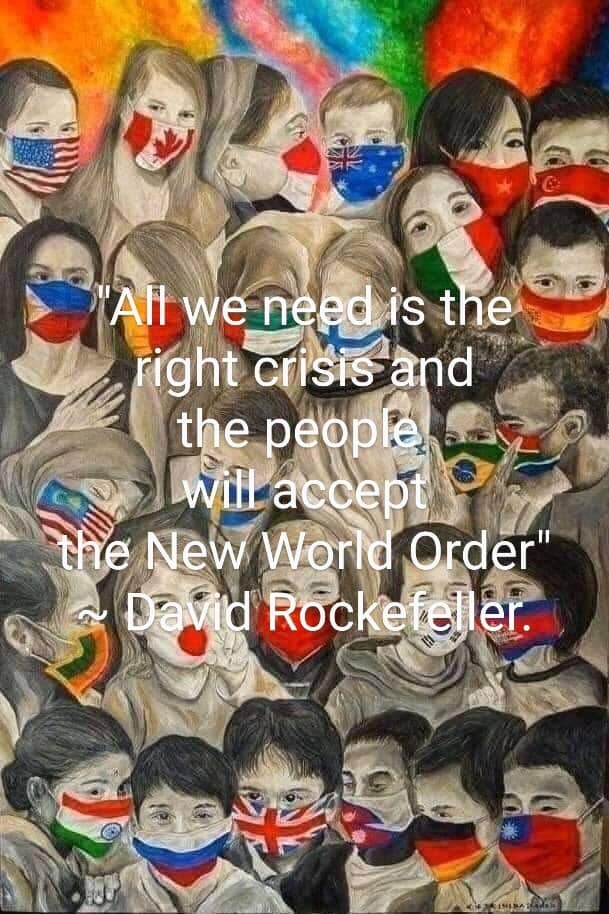 Think of all the protests against governments that were going on world-wide… and then… CRONAVIRUS and then a new term… COVID-19. and __________ everything changes.
how did "they" do it? How did the governments find the right crisis to change the momentum of the opposition against their corruption? They found a COMMON FEAR and are using it to CONTROL people.. Fear of death creating disease and fear of the unknown. Gradually at first, but then increasing the FEAR propaganda and reducing individual FREEDOM. Most people accept the limitations (quarantine) put on them without question, even going so far as to self-isolate (quarantine) themselves, believing the government is looking after their best interests and HEALTH, as they don't want to die…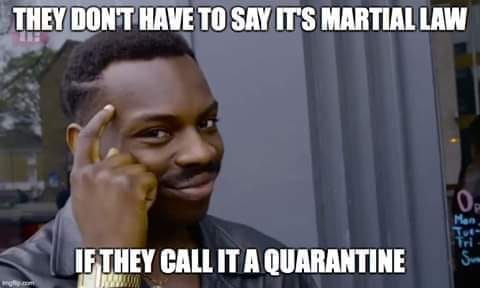 by the fear based propaganda, they panic and go into survival mode, and like sheep to the slaughter… they become trapped and the NWO is in control.