I didn't post this before as I felt confused, and felt it had no bearing on the material I was presently sharing, but with what I experienced on Nov, 20, that I will share later, it is very relevant.
2016 Nov 11 Friday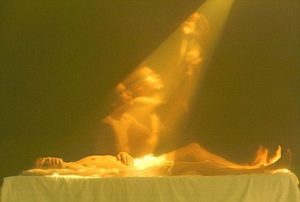 3:35 am – I woke up thinking about death that I had been dreaming about. The only reason people feel a profound sense of peace when they die, (and then come back to life) is that they've only experience the sensations of their Spirit (Mind), as all else, the things that were troubling Spirit like feelings and emotions and physical aches, pains and disease have been left behind, and the Spirit (mind) is no longer aware of them. The only feelings and emotions that they take with them when they temporarily die are the ones they have acceptance for, the ones that gave them pleasure. All the rest are not accepted, are denied and become lost essence and will be what they will add to the other essence they cast off and  rejected in past lives that they will again try to reclaim in their next reincarnation.
While this first glimpse of the afterlife may feel euphoric and peaceful, if they don't come back, it's another story, as they eventually realize what they've lost and it is then that they choose to try to reclaim this lost essence by reincarnating again. Unfortunately, the knowing of what needs to be done and how to do it is lost when the Spirit and Soul reincarnate. And by the time they are old enough to be able to begin the recovery, they've lost almost all memory of what they knew when they were in the nonphysical reality of spiritual energy. And so they have to physically, mentally and emotionally experience the issues that they reincarnated to heal and reclaim. To them it will feel like a burden, a curse, and being a victim with only pain and suffering to endure until such time as Spirit feels it can no longer stay with an aging or diseased body, and chooses once again to shed the physical Body it does not desire and return to the nonphysical realm of existence.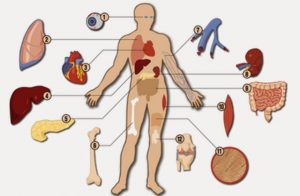 6:33 am –  Spirit (Mind) has never experienced death and that is the reason society has the belief that death is nothing to fear, that it's a welcome transition from the drudgery and dreariness of the physical body (for any number of reasons) to that of the peace and serenity of the afterlife. Once the Spirit has truly crossed over with no chance of returning to the physical Body and Soul it has abandoned, it reconnects with this higher self, the part of its Being that has remained in the higher vibrational energy of the Spirit realm. The Soul however, remains with the physical Body after Spirit and Heart have left, and slowly begins to withdraw her essence from the Body through a process that lasts from 3 – 5 days. The Soul first withdraws from the limbs and then the internal organs. By the way, the medical community does not transplant dead organs; they harvest and transplant living organs that still have Soul essence in them. That is why some people that receive a organ feel some of the emotional memories of the donor.  That's also why there is the custom of not burying a person for at least three days following their death.
To understand what life is,

you need to understand what Death is.