My journey is one of self-discovery and of seeking the truth that lies hidden. Body is a manifestation of both our Spirit (+) positive polarity energy and our Soul (-) negative polarity energy. Polarity is the opposing yet expanding attributes of the same power or principal, ie left right, up down, positive negative. Besides the physical Body (matter) which is a lower vibrational or energy frequency, we also have our higher frequency energy chakras that support the physical Body, including our Auras.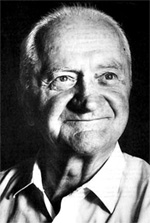 Having experienced Craniosacral Therapy reminded me of my meditation experiences and also of working with the Body that would trigger long lost and denied emotions. That then reminded me of POLARITY THERAPY by Rudolph Stone.  Years ago, a friend lent me three of his books  that intrigued me. I tried to get copies but they were out of print so I photocopied hers. At the time, I saw that he had some valid points, but that he was also missing key elements regarding our Spirituality and especially our feelings and emotions that I was personally working on.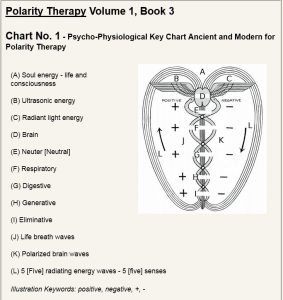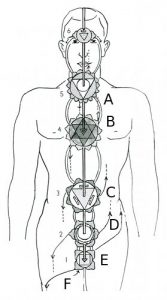 I feel that now might be the right time to read his work again and take the parts that I feel I can use and try to see what they do in healing my physical and Spiritual bodies. I also feel that I'll be working more with my Chakras as I feel it's now beginning to come together, but what the together really is, I have yet to discover.  It's interesting that Stone also combines aspects of Eastern Spirituality and healing modalities with Western Spirituality and medical concepts. East meets west; much like what I did when I was working on healing my feelings and emotions.