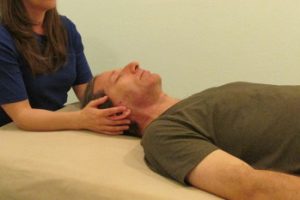 I had my second session on Wednesday and before we started, my therapist stated that this session was about me, and not her, referring to our first session. I mentioned that you didn't have anything planned and didn't know what to expect, and neither did I.  I said I had not planned on picking up on her, it just happened and I felt I needed to express it, otherwise, by denial, I'd be holding it in my energy field.  She kind-of nodded her head like she knew what I meant, but I felt she didn't get it.  I said I have no problem not including you in the session, if that is your intent.  She nodded in agreement and we went into her room.
The session was basically the same as last time, except that my physical reactions to moving energy were a lot less, and lest dramatic. I did however feel heartbreak when she was working on my sacral, and also pain in my right shoulder when she was working on my jaw. The thing that I noticed is when she was finishing up and got to my shoulders, she didn't stay long and ended the session rather quickly. I felt she didn't want to give me the opportunity to pick up on her again, but my intuition and her actions, told me she was in fear.
As a footnote:  I've also been working on a couple of exercises I found in my Polarity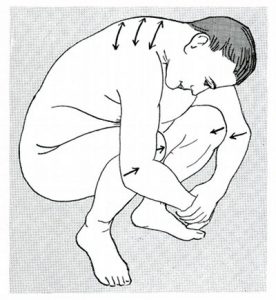 Therapy book as I'm curious as to what my physical and other reactions will be.
Polarity Therapy Volume 1, Book 2
Chart No. 63 – The Ideal Posture and Rocking Balance Stretch for the Release of the Downward Airy Currents of Energy in the Body Which Govern All Expelling Functions of Gases, Liquids and Solids. Frees the Back Pressure from the Heart.
Chart No. 64 – A Posture Stretch for Youthful Elasticity through the Release of Vital Force and Blocked Energy Circuits in the Heavy Pelvic Muscles, Freeing the Hip Joints by Gentle Stretching through Rocking Motions.