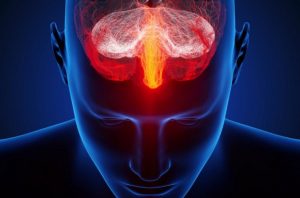 <Quote> The Chemical Imbalance Theory Might Be Incorrect <end quote>
I'm posting this it relates to the work I've done that I share my books in addressing Emotional issues, and that it also supports my low opinion of the present psychiatric and psychology profession and the Mental Health industry, 
MAYBE…? It's not a fucking MAYBE, it's a fact, and has a lot to do with medical dogma  and the medical prostitutes (aka doctors) of the pharmaceuticals will deny it and keep pushing the DRUGS as long as they are getting paid. Medicine is not about healing, in finding and treating the CAUSE, but in treating the SYMPTOMS and getting and keeping CUSTOMERS, as that means more….. MONEY.
Of course the other issue is that the MEDICAL ESTABLISHMENT and the so-called learned "professionals" that write the medical bibles, still believe that emotions are a MENTAL illness and related to chemical imbalances in the Body, that just so happens to be what the pharmaceuticals need to sell their poison and create customers. DAH! So are they just STUPID, or are they just pretending they are STUPID… ?
<Quote> "The cause of mental disorders such as depression remains unknown. However, the idea that neurotransmitter imbalances cause depression is vigorously promoted by pharmaceutical companies and the psychiatric profession at large."<end quote>  (Source)
The second reason I'm posting this is that I've not been very active on my blog, due in part to a Motor Vehicle Accident I had back in 2014 Dec. 03. "So what's the link?" you may ask. Well I've been working on healing another aspect of me, my Body, for a while, and after getting my books published, that journey began in earnest with the accident. What I'm finding is that the so-called medical establishment has just about as much knowledge about healing the body as they do about the Emotions and they generally treat them the same… with DRUGS…