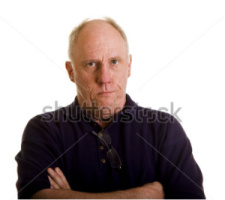 2012 July 28 Saturday 11;00 am. The landlord came to my room and asked me if I had found another place yet. I invited him into my room and we had a little chat. I stated that I liked the room and the other people living here and that I'd like to stay, but that we need to clear the air. I said that I speak my mind and ask questions when I am confused or feel someone is trying to manipulate or bullshit me. And just because I express myself, that doesn't mean that I'm the bad one for uncovering the truth that another person is trying to hide.
I asked about the A/C and was given several BS stories. I asked about why you went into my room without permission, and you questioned my questioning you. And most recently my asking your wife why she was up here at midnight, making a noise, and basically telling me to fuck off. Me asking questions is NOT the problem. You guys not answering my question in a forthright and honest manner and lying, omitting, avoiding or denying is the problem.
He then began his response by saying that what goes on between us, stays with us. We don't like you talking with the other tenants and stirring things up. I said that the other tenants come to me and tell me things but they are too shit scared to confront you or your wife. I told him that I don't keep secrets and I don't hide the truth. If the problem is uncovered and the truth is honestly and openly expressed, then there is no longer a problem as it will be resolved. The problem only continues to be a problem as long as we try to deny and cover up that there is a problem.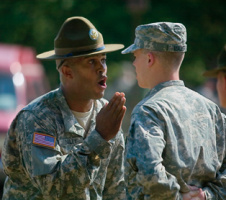 If I were to say nothing or to agree with you even if I did it just to make you happy, then I'd be just like you, a person that lies, omits, avoid and denies telling the truth. What would make you happy is for me to obey you and agree with anything you say or do. My being real and honest is not what you want to hear, as you would like to have obedient tenants that are just grateful for what you give them, and do what you want without question, as having that power and control over others is what makes you and your wife happy.
He then suggested that I meet with him and his wife later to discuss the matter, but she was busy showing the room across the hall from me and wasn't going to be free until early afternoon.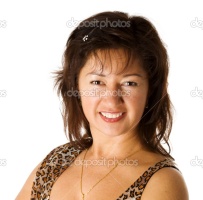 1:30 pm, I went downstairs and had a meeting with both, and the woman was adamant in getting rid of me, as no matter what I said, she avoided or denied answering my direct questions. In the end, the only thing that was resolved was that I would be out by Friday, August 31 (or before) if I found another place sooner. They also stated that if I left sooner, that they would reimburse me the number of days I had left to the end of the month if I paid the full month's rent, and also return my $100.00 deposit. The landlord extended his hand and I accepted the offer.