This post is in reference to what I am becoming aware of as I'm becoming more physically active. My mind finds it confusing when my Body disagrees with what the Mind thinks it should do physically, but I am learning to trust my Body that it knows what it needs and how it needs any physical activity. Some days my Body wants both exercise and the walk, and other days it's either or, and some days, like today, it's neither, a day of rest.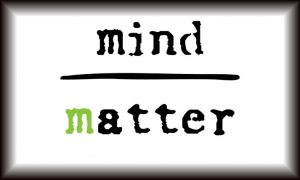 Our physical Body (matter) is really a form of energy, of frequency and vibration that manifests as our dense physical Body with which we experience our reality.  While the body can heal itself, it needs the Mind (Spirit) to help it, to have the intent to help the body heal itself, and to do what it needs to do to fulfill that desire.  Like the Will (Soul) the Body is at the mercy of the Mind (Spirit) which can override any information it receives and controls both these aspects of its Being.  It's the Mind that sets in motion what the Will and Body can do and express. Yes, there are automatic functions that the Body does without apparent direction from the Mind, but in reality, the Mind is also in control of these on a sub-conscious level.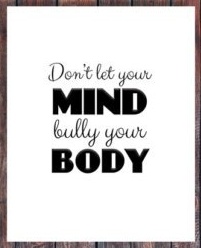 If the Mind wants the Body to do something against its will, the Body is forced to OBEY the Mind until such point that the Body is unable to physically do what the Mind demands and is either exhausted, injured, sick, or even at the point of dying. The Mind has been programmed, or it has programmed itself to be MASTER of its Will (Soul) and Body and so it finds it confusing and difficult to think, to reason, to fathom and consider that what it believes to be the truth and loving – isn't. And if it accepts  that it isn't, then how does it change its programming, imprints and beliefs? It's not good enough to simply recite some positive affirmations as the Mind needs to have the intent to be aware of when it is overpowering the Body's information, and then it needs to choose to listen and accept what the Body is telling it what it wants and can do. In other words, it needs to be self aware that it is running on old imprints, programs and beliefs, and then choose to experience a different reality before it can really begin to let the old programming go, and to allow the Body to begin its healing process.