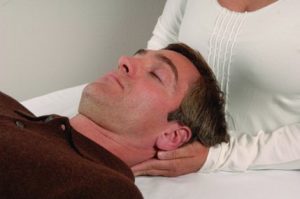 I had my 3rd craniosacral therapy on Wednesday Nov 23, and before we started, I briefly told her about my experiences that I shared in Post Says 230.  I also showed her my three books (in print) and briefly described what each was about. I told her I was taking all these sessions seriously and that the results would be in the book following my next one which will be called, "The Empaths Dilemma."
When she was working on me, I was running more energy than before, but also in a different way, similar, yet different.  Near the end, she had her hands on my head and I felt how I have purposely I denied my body. Keeping it under control so as to not be too good at anything physical, not run too fast, jump too far or high, catch a ball, throw a ball, ride a bike, play a game or sport. I had to limit myself so that others would not be upset and unhappy with me, or not allow me to play.
I flashed to the first day of school. Not being able to speak or understand English, I was in a living hell. I remembered my father telling me that I would be OK, if I listened and did as the other kids did, to learn to be like them. I realized that imprinted and programmed me and set me up to be a victim for most of my life.
I ended the session by formally releasing and giving back all the energy I took in from others and sent it back to whom it belonged to, or that it be moved to its right place. I also took back any energy others took from me or that I gave them, and also gave back any energy that I took from others or that they gave me. I asked that the polarity of all my energy that attacked and controlled my Body and Emotions be reversed, and that it realign with my true Essence.
I was a bit disoriented after the session and made an appointment for another one next week. I look forward to what this will bring up in me in the days to come.