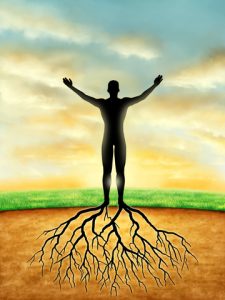 I had previously searched the internet for what cranial therapy was, and there were several descriptions, so I didn't know what to expect.  I'm not going to go into all the details I wrote in my journal, just enough to give you an idea of what I experienced. I had booked a 45 minute session and so after about 15 minutes of chit chat, she began the session. She said she had no idea what she was going to be doing and was just going to see what happens. I was fully clothed, shoes off, and lying on my back on a massage table.  She began by placing her hands on my feet and after a couple of minutes, I felt myself becoming grounded, a feeling that I'm familiar with during meditation.  After a few minutes, I felt my arms, shoulders begin to twitch and spasm, without pain. I wasn't getting any feeling as to what they were related to past physical trauma.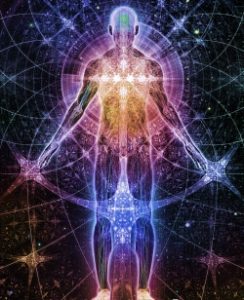 Next she placed her right hand under the sheets and under my sacral lower back and again after a couple of minutes, I began to run energy from my arms and chest, down to my legs.  She then moved to my neck and it was at this point I told her of the door and key issue and what I felt it was, and I felt another shift in my body.  As I did, I realized that what I was releasing was SHOCK energy that was stored in my body; shock at a being hurt either physically, or of experiencing something not pleasant and unexpected.  After that, she moved to my head (temple) where I felt the sensation of gratitude and also excitement from my body. She then moved to sides of my jaw, where I felt I was holding all the things that I should of said but didn't.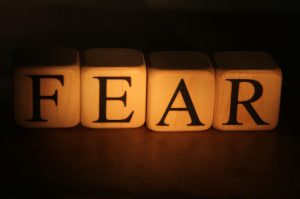 Finally she placed her hands on my shoulders and while I still had a few muscle twitches and spasms, I began picking up on the therapist.  I told her I was and mentioned that it was fear, and at that, my body reacted with a series of the yet most violent full body spasms and twitches, that lasted several seconds. I commented that these went back to when she was three or four years old, at which point I felt her feeling all alone and unloved, so I reached back with my left hand and placed it on hers for a minute or so as my body slowly returned to normal.  I didn't feel I was talking on her energy, just allowing it to move though me and into the Earth.
We finished the session and she didn't say a word about what she experienced. She left the room and after a minute or so, I sat up, put on my shoes, and left to pay for my session and make another appointment for next week. Afterwards I felt good, (for a while) and then around 3:00 pm, I crashed for an hour. Afterwards, I felt a whole lot better than I was before I saw her, as I was in a lot of discomfort and pain.