This is a little off topic, but I saw this link to Thinking Humanity  on my FaceBook page, and the words of the 17th century philosopher Blaise Pascal. As I read it, I was immediately aware of this devious Mind control ploy to manipulate another's behavior and actions. I can see where this has been used, or tried on me by doctors, lawyers, teachers, cops, priests and ministers, used car salesman and even some politicians to name a few.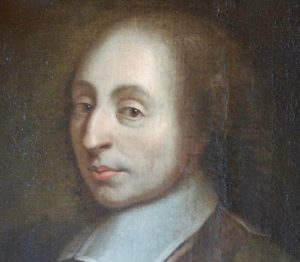 By having the person agree with your perception and comment, you get the false feeling that you are understood, and so you feel less threatened and defensive. But that is just a ploy to set up the framework to create self-doubt, and for you to question your point-of-view, especially if it was just a so-called "gut feeling." This self-doubt then allows you to be persuaded to listen to and accept their point of view as also being valid, even to the point of negating, over-riding and even denying yours. It's similar to the tools that a magician uses to get you to see what he wants you to see and believe. Distract, confuse and befuddle, but the intent now is to twist the words and truth to their advantage. If their first maneuver fails, then they may accuse you of not being willing to see their side, the opposite, the bigger picture, or not focusing on the details. Other phrases might be that you are too sensitive, too emotional, unreasonable, narrow or closed minded in not seeing and agreeing to their side of the argument, since they see yours.
While at first I thought this was off topic, I now see that it is another aspect of how our Mind controls our Will (intuition, feelings and emotions) and our Body, by implying that what they are suggesting is not accurate or appropriate, and that the Mind is correct in its assessment of the situation and that its decision is the justified and right action for all involved. Of course the Mind is not only running on its old imprints, programs and beliefs, but is also being coached by other "voices,"  like that of denied anger and rage, guilt, shame, and of course, unloving voices from other realms. I say unloving as any loving Spirit guide would not be looking to get the Mind to CONTROL the other aspects of its Being.