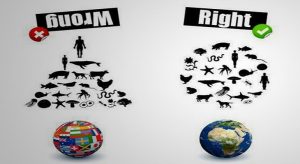 I found this image and a related article entitled… "Everything You Think You Know About Animals Is Wrong"  on my facebook page. When I saw the image, I immediately felt there was a BIGGER picture that also had to be shared. I used part of the title, but shortened it to give it a new meaning and food for thought.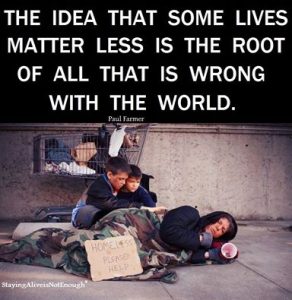 The sad truth is that most people will have a pecking order (JUDGMENTS) of their fellow humans… before they even get to animals. These judgments are based on race, colour, sex, young, old, religion, nationality, politics, work, wealth, social status, etc., etc., etc…. Who is more VALUABLE has more WORTH than another human being? Who are considered workers, low life, slaves, etc.?  Of course Humankind (in general) considers itself above all other life forms on Earth, including their fellow humans that are not LIKE them. They think that any life form, and the Earth itself are meant to be used and subjugated to serve their purpose.
It's this mentality that needs to be addressed and removed from our mass consciousness as it is not loving and does not seek or support life. I'm sure that you are aware of the rapid changes happening on Earth, and how denials and unlovingness are being exposed. Those that can see and feel the truth are the ones that will be part of the new Earth. Changes are coming, and either people will let go of their unloving beliefs and judgments, or they will be removed. It's all a matter of choice and intent.