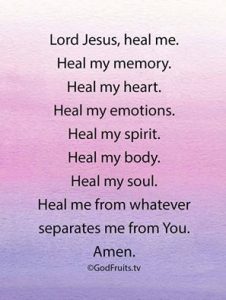 People claim to be awake and even Spiritual, and yet they still hang on to their old religious beliefs and recite dogma and rhetoric at infinitum. They give so little thought to what they are thinking and saying, that I find it amazing that they can even tie their shoe laces. This is a classic example of religious (Christian) meme's that have I have come across on the internet.
First point.. If these so-called Christians believe that they are a child of a God who is all knowing and powerful, and the creator of mankind and all that exists. That he has created everything for a purpose and reason, even though mortal man can't comprehend or fathom what that is, except to believe that it is so, based on their religious beliefs.
BUT… Stupid mankind who believes all this, also doesn't want to accept that what they are experiencing is right or good, and that God has fucked up and made a mistake, and that they know what he (note he, as there is no she in Christian God) should do.
Second point… But even that is screwed up as now they pray to God's son (Jesus) telling him to help and SAVE them from all that they deem is God's wrongful and hurtful design. They cast up their hands and wail in mournful prayer, commanding to be saved and healed. Advocating that they don't have any responsibility or power to change the experiences that they deem undesirable.
Talk about a dumbed down society, religion has to be the number one leader in how to do that, and collect a mass following of sheep, followed closely by politics. As the old saying goes.. "Bullshit baffles brains," and until people can get their mind to question their old Belief System, or BS as I like to call it, they are doomed to remain as they are. The dilemma one faces when questioning religious BS, is that you will certainly be attacked and admonished for such behavior and will most likely be deemed a blasphemous heathen, bound to burn in hell.
Okay, so now that I've shit on this meme PRAYER image, let me say what a person could use this for in a way that would empower them. It's all about intent and whether it is loving or not. Prayer can be used to tell or command, like in the image above, or it can be used to ask for guidance. If you add the words.. "Help me to…" to the text, that changes the intent to where you take responsibility for your experiences, even though you don't understand why you are having them, but that you are open to hear what your options might be so that YOU can solve YOUR issues. And to quote the so-called good book, "Ask and ye shall receive." Food for thought.. Or not