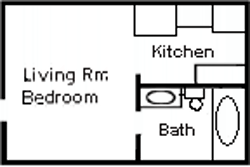 November 23 Friday, I got a phone call at 8:30 AM and was asked if I was still interested in the bachelor apartment that I had looked at on November 13. I said I was, but that I would like to have another look at it. He agreed and I went to see it at 9 AM. This time it was a mess typical for a young guy and there was also the smell of cigarette smoke. The smell of smoke began to clear after the window was open for a while and the fan turned on. I decided to take the apartment and gave the man first and last months rent in cash. I decided to wait until next week before telling Paul I was leaving at the end of December.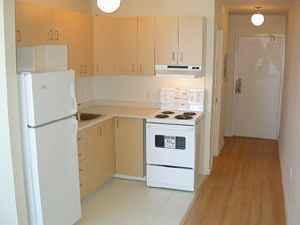 November 26 Monday. I heard Paul downstairs in the kitchen so I decided to go down and tell him that I would be leaving. He was surprised and disappointed, and said that it was a bad time as people were not looking to move around Christmas. He asked if I could give him two months notice and I said that I couldn't as that would mean I would have to pay for January in two places. I told him that I had to take it for January 1 or lose it, and that I've been looking for my own place for a while and that the price was right. I told him that it was a difficult decision and that if it wasn't a bachelor apartment, that I wouldn't have taken it and wouldn't be leaving. With that, there was nothing he could say or do. He left the kitchen and made his way upstairs.
UPDATE: Nov 28, I clicked on Kijiji to see if Paul has posted an ad yet and saw he hadn't. What I did see was a guy looking for a room that worked at the same place as another room-mate. I emailed Paul and gave him the particulars and the link. He thanked me for the info, but said that his girlfriend was moving in, and that he was not going to rent it as she has children that I assume, will take my room.