May 26 – May 31 Recuperating , and beginning to feel better. A couple of days later I cleaned up the Toyota Tercel to get it ready to sell and posted it on Kijiji.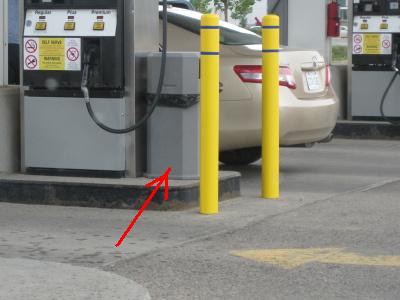 June 01 While I got enquiries for the Toyota, I never got any offers as people were leery of buying a car from Ontario that was not safety inspected and certified. I decided to spend the $125.00 and got it certified, which not only increased my odds at selling it, but also in getting closer to the price I was asking for it.
June 02 – 04 I started going through my things and began packing up the Honda CR-V. On Monday morning, June 04, I sold the Tercel to a young woman. Having sold the Tercel, I now had to arrange to get a temporary day permit as well as an inter-provincial permit that would allow me to drive the Honda CR-V back to Woodstock Ontario.
I had previously told my Mother that when I sold the car that I would drop her off at her sisters place some 150 miles from Regina and I called her telling her that I would be leaving on Wednesday. She said she wanted to go, but that she also wanted to go to the funeral of my brother's father-in-law that had died on the weekend. I then told her that I would leave on Thursday. Tuesday night she called me telling me that she now didn't want to go, that she wasn't feeling that well, so my plans changed again. It would be a rush to try to pack up and leave on Wednesday morning so I decided to stay with the Thursday departure.
June 06 On Wednesday morning I had just put gas in my Honda, and was driving away from the gas pumps when a strong gust of wind blew a heavy garbage can off a raised platform and against the driver's and passenger side door, denting and scratching them. I complained to the attendant who told me to take my vehicle to a scratch and dent shop and that Superstore (where I bought the gas) would pay for it. I went to the place he mentioned and after getting an estimate of $275.00, I was told that it would take 2 -3 weeks before they could fix it. I had no time to wait so I asked him to give me the estimate in writing so that I could get my money from Superstore.
I took it back to the attendant and after contacting his supervisor, informed me to get the vehicle fixed in Ontario and to send the bill to him. I really had no other option as I wanted to leave tomorrow and I still had to pack up the Honda.
Tags: