2012 Sept 26 I had emailed and received a reply to another room I was looking at in Woodstock. I went over to see it at 6:30 pm. There are two guys and the owner living there. The owner is a young guy in his 30's as is one of the tenants. The other tenant is an older man. The kitchen is large with plenty of cupboard space and there is a spare fridge out in the garage if needed. I decided to take the place and paid the rent for October.
2012 Sept 27 This morning I spoke with Frank before he left for work and I told him that I would be moving out by noon on Sunday, Sept 30. We had a brief chat and I felt he honestly wanted tings to work out as he also doesn't drink or smoke, but that he is caught between a rock and a hard place as he not only has to deal with the young ones, but also his wife that drinks, smokes and likes to party. He also has an issue with confrontation that he denied at first, but then realized he was lying to himself. He said he'd give me his card before I left and that maybe we could get together for a coffee sometime.
Sept 28 Kyle came home after a couple of days of being away and saw me packing up some of my stuff. He commented that it was too bad that things didn't work out because I was older and didn't fit in to the partying. He then mentioned that a young guy was moving in, so there would be no problems with partying as the owners like to party. I said that only one of the owners likes to party. His response was that one does, and that is all we need. Frank will have his work cut out for him.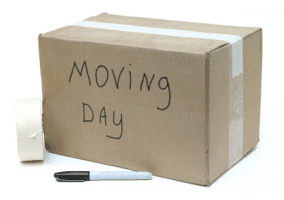 Sept 30. I went out for breakfast and when I came back, I found Franks Business card under my door. I began packing up the rest of my stuff and loading my Honda and left just before 1:00 pm. I drove to my new home and was basically unpacked and moved in by 3:00 pm.